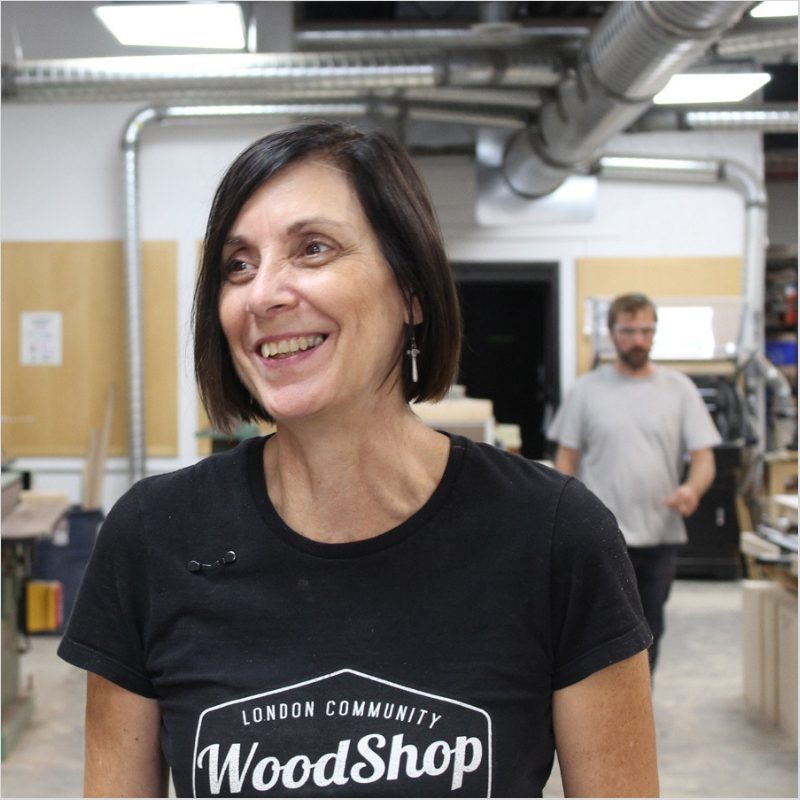 I don't remember the exact moment I became passionate about woodworking, but I was intrigued from a young age. Taking it up as a hobby when my children were small got me instantly hooked. I have also always been drawn to trees and the forest; a place I still go for relaxation, inspiration and to gain clarity..
While attending the Woodstock Woodshow I was introduced to the Conestoga College Woodworking Course. A tour of their facility made me realize I wanted to pursue this more than anything else.
After completing the 3 year Woodworking Technology Co-op Program at Conestoga College, I worked in the commercial millwork industry, taking on roles as estimator, project manager and operations manager, as well as teaching Woodworking part-time at Fanshawe College and Lee Valley.
Working at the London Community Woodshop is definitely my dream job and beyond my imagination at the beginning of my journey. It is a place where people love creating and sharing with one another and where magic happens every day! From the beginning, woodworking has made a positive difference in my life and I thoroughly enjoy helping others have a similar experience. I am grateful each day I come into the shop
---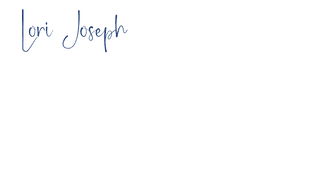 My passion for woodworking started when I was very little. I worked alongside my neighbor on canoes and various other woodworking projects. My neighbor and my father, who is a carpenter, inspired me to construct and build new things - and always have a passion for what you do.
I followed my passion for creating into a variety of other interests such as drawing and photography. After high school I enrolled in McMaster University Bachelor of Fine Arts program specializing in digital media, and later the Furniture Design Program at Sheridan College. My focus is fine furniture, while developing a well rounded skill set. I love building to fulfill a purpose. Knowing the use of an object spurs a build process that's challenging yet free enough to let creativity grow.
I am proud to be a part of the London Community Woodshop, to pass on what I have learned and help a passion for woodworking grow in our community. .
--- ---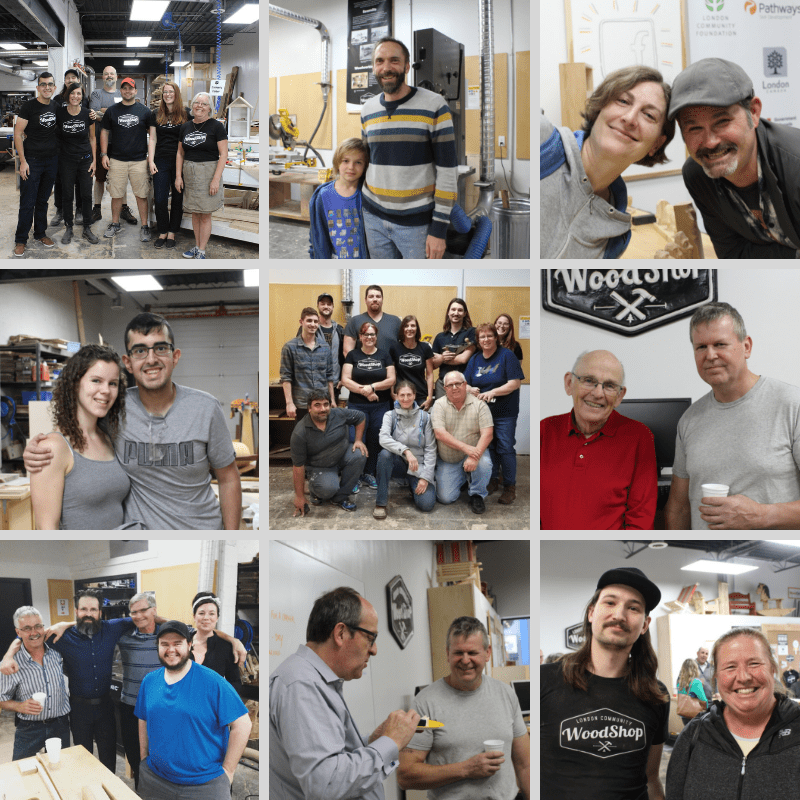 When you join the Woodshop you become a Member of the LCW Community.
From new woodworkers to retired shop teachers and cabinet makers, there is always someone with a new idea and a solution to your project challenge.
Visits around the workbench, coffee at the front desk, and sharing new ideas happens daily. This Community is one of the greatest assets to joining the Woodshop!
---